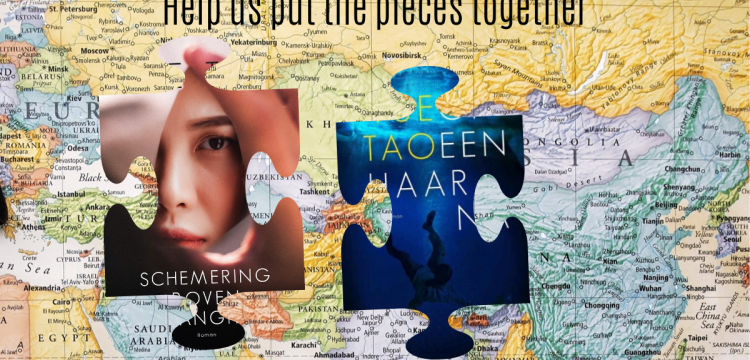 Good stories cannot attract readers across cultures without good translations. But translations are seldom fully appreciated. With the crowdfunding project "A Chinese-Dutch life: vertaal mijn verhaal", my publisher and I hope to raise awareness of intercultural translation and spotlight the importance of intercultural understanding. We support translators to bring cultures and people closer together worldwide.
As a Chinese who has been living in The Netherlands for many years, I am torn between relationship-oriented me and self-oriented me. At first I thought my personal conflict was a "clash of civilizations" between China and the West—it is not easy for someone raised in a familistic culture to cope with an individualistic one.
Thinking back, I realize I had a dual identity even as a child. There my sense of estrangement began, and it never went away. By my early teens, the problem was inability to identify with my family. I recall lying in bed one night and thinking to myself about the kind of life I wished to live in the future.
Through writing I came to realize that the advantage of living far away from home is not the excitement but the distance. Distance from home culture provides the opportunity to digest experience, organize thoughts, and apply imagination.
China gives me inspiration; The Netherlands give me reflection, concentration, application.
I need both.
Is estrangement really so bad?
The film director Ang Lee, says who has the manners of a perfect Confucian gentleman, says in his memoirs that he is an outsider wherever he goes but the farther away from home he gets, the more creative he becomes. Perhaps estrangement is not such a bad thing, but in fact a gift few people can enjoy. A gift that nurtures sensitivity, sobriety, strength, and acuity.
You as a backer of this project:
By donating, you will help to make the Dutch translation of 一夜之差 (Op Een haar na) possible. The story will show that you can be at home in the worlds of two very different languages and cultures, and that cultural fusion can provide a wealth of experience.
You will also get an autographed copy of Op Een haar na in paperback or hardcover—as you prefer, and be acknoweldged in the book. For people who donate 100 euros or more, they can also get a free book from Leonon Media's catalogue (100+ titles) on top of this one. Supporters who contributed 500 euros or more will have a chance to get an author lecture and/or a free day trip to the 2020 Frankfurt Book Fair where we will launch Op een haar na.
For details please click here.